Jeremy Townson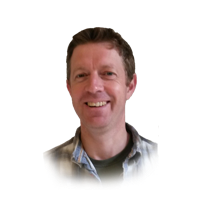 Foix, France
Jeremy Townson studied maths and physics, leading to an MPhil in physics, then started his working life in 1998 designing superconducting magnets for medical MRI scanners. In 2004 he went to Logica as a technical architect and then in 2006 went freelance.
During this time he has been writing applications and libraries in Scala, Java, Haskell and C++ for businesses such as banks, telcos, and publishing houses. He cites the most interesting story of his career so far as 'scientific publishers changing from paper-based companies with a webmaster to completely online businesses'. He brings a creative style of problem solving to the teams in which he works and came to IOHK in 2018 to work on Cardano Enterprise.
He is the author of Swakka, an open source library to add OpenApi support to Akka HTTP. He loves making beer, drinking it, cycling up mountains and cycling down them again.
4AE9 C176 2A28 2167 A9DE DB33 063D 1AD8 0A68 BFDE