Dionysis Zindros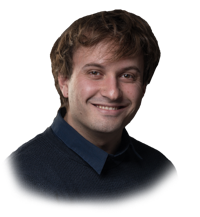 Athens, Greece
Dionysis Zindros is a PhD student in cryptography and blockchain technologies at the University of Athens, working under Aggelos Kiayias. His research interests include blockchain foundations, provable security of the permissionless consensus layer, decentralized trust, and compression security. He has published and presented at conferences such as Black Hat, Financial Crypto and Real World Crypto. He is the co-founder of OpenBazaar, the first cryptocurrency-based anonymous decentralized marketplace. Some of his contributions to the field include Rupture, a compression attack framework; and Trust is Risk, the first Sybil-resilient decentralized trust network.
Dionysis is a security and software engineer by training. He has worked for DeviantArt in Los Angeles, the incident response development team at Google in Zurich where he worked on open source tools, and the product security team of Twitter in San Francisco where he helped shape the next version of the Content Security Policy W3C standard. He has founded several start-ups in fields such as social networking and video games.
Dionysis holds an electrical and computer engineering degree from the National Technical University of Athens. He started collaborating with IOHK in 2016 as a researcher through the blockchain technology lab at the University of Athens.
45DC 00AE FDDF 5D5C B988 EC86 2DA4 50F3 AFB0 46C7