Jeff Pollack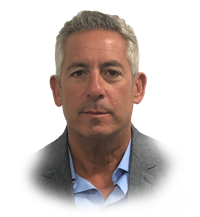 Chief Financial Officer
Finance Operations
USA
Jeff Pollack has worked on Wall Street for more than 30 years. As a certified public accountant, he started his career in auditing. He went on to work at a senior level in asset management, investment banking, at a real estate investment trust, and in private equity businesses. His diverse experience includes finance, operations, risk management, and technology.
Most of his career was spent as operating chief at the US subsidiary of Mizuho Securities, one of the largest Japanese banks, where he ran the daily activity and managed risk. He was also the financial chief of the Americas for the Newedge Group, a multi-billion dollar, multi-asset broker and one of the largest derivatives firms in the world.
Most recently, he ran the international business division of the Development Corporation for Israel, where he established a global distribution network. Jeff joined IOHK in 2018.
1349 6823 239A 4F26 CAF8 E1D9 F797 D8AE 49B5 2E01