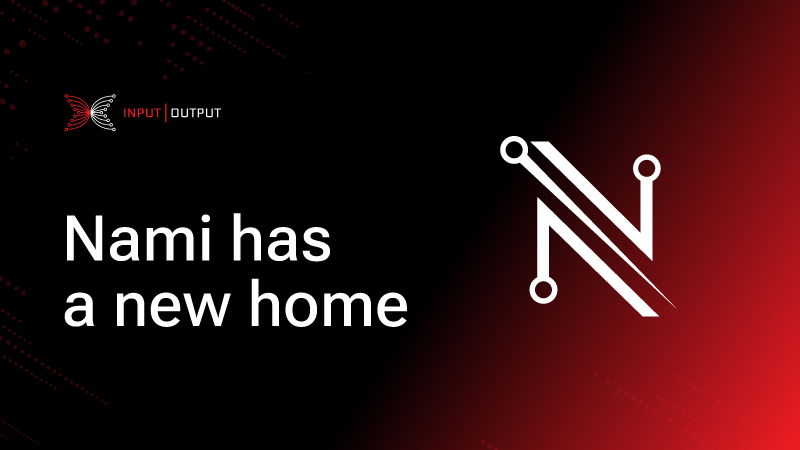 Today, we're delighted to announce the latest addition to our product family, Nami wallet. This non-custodial wallet platform, created and developed by Alessandro Konrad, was launched in July 2021 and has achieved remarkable growth since. It has established itself as a top-tier wallet product renowned for its user-friendly features, making it a popular choice within the Cardano community.
Alessandro Konrad said:
Reflecting on it now, it feels surreal what Nami has turned into. It all started with my desire to create DApps and a marketplace contract for SpaceBudz on Cardano. Frustrated, I discovered the essential infrastructure to bring this vision to life was lacking. However, this setback didn't deter me. Instead, I decided to build a wallet as well, completing the crucial missing link. After launching Nami a few months later, it began to garner significant attention, surpassing my expectations. As it continued to grow, it became harder for one person to manage it, and at one point I had to make a decision: either I turn Nami into a business venture of my own or find a capable steward for it. Personally, the latter resonated more with me as I like to continuously explore new things and I have a lot on my plate already. Operating a wallet as a business takes up a substantial part of your time. In this context, I couldn't be happier with Nami finding its new home under IOG's guidance. They possess the necessary resources and expertise to provide Nami with the support it has long needed.
Looking ahead, IOG is excited about the future evolution of Nami, aligning its features with our broader product strategy. We'll share that vision in due course, so stay tuned for updates. We are committed to upholding the legacy of Nami's user-friendly experience as we integrate its operations into the IOG family. While this transition marks the beginning of a new chapter for Nami, we want to assure current Nami users that they will continue to enjoy the features and capabilities they have come to expect.
Charles Hoskinson, IOG founder & CEO added:
Alessandro did a phenomenal job developing Nami as a leading wallet known for its convenience and ease of use in the Cardano community. We're excited about the next phase of Nami development and want to thank Alessandro for putting his faith in IOG's stewardship. We wish him well as he continues to build new products and services for the Cardano ecosystem.