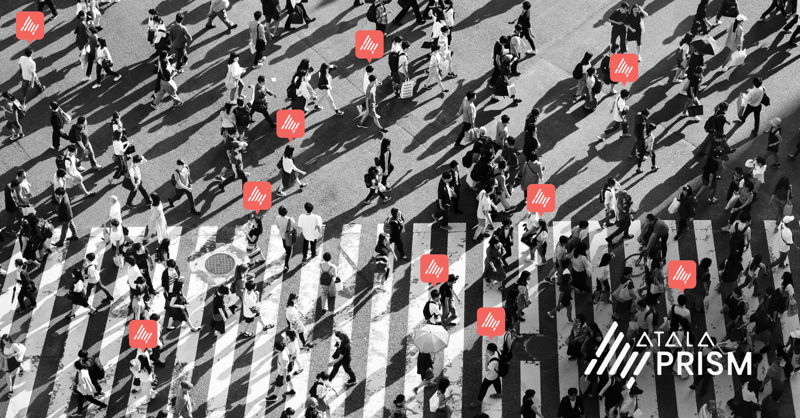 Identity is fundamental to every aspect of our lives. It serves as a central concept in daily interactions, whether in personal or professional spheres, with individuals, organizations, and institutions such as insurance companies, banks, service providers, and more. Physical documents like passports, driver's licenses, or ID cards (ie, credentials) offer a simple means to prove a person's identity, age, residency, and other details. Likewise, educational credentials help to authenticate academic qualifications or completion of a program.
However, with the rapid pace of digital innovation, verifying identity online remains a challenge.
Tony Rose, head of product at IOG, recently gave an interview on the Cardano Hotel Podcast discussing Atala PRISM and decentralized identity. Let's take a look at the main takeaways.
Decentralized identity
Decentralized identity, also known as Self-sovereign identity (SSI), empowers individuals to hold and control their data. SSI is a solution to the challenge of verifying identity and data online. This model promotes decentralization, transferring control from central authorities to individual users.
Users can create their decentralized identifier (DID) and store it in a digital wallet. Anyone (eg, employers, educational institutions, doctors, or governments) can issue Verifiable Credentials (VCs) to users. Once the issuer and individual's DID sign a VC, it becomes immutable and can be easily verified by examining the signing DID available on the blockchain. Digital signatures provide confidence that the information about the individual comes from a reliable source and is unaltered. The user holds and controls these VCs and can present them for verification when needed.
The World Wide Web Consortium (W3C) has recently standardized DIDs, making it easier for developers to work with these credentials.
Atala PRISM, a digital identity management suite of infrastructure products for digital identity and verifiable data built on Cardano, allows for creating, storing, and sharing of VCs in a trustless, decentralized environment where no central authority is in control of an individual's data. The Atala PRISM team is deeply engaged with standards bodies to ensure its solutions are interoperable with the emerging standards of DIDs developed by the W3C.
Atala PRISM v2: building on lessons learned
The team behind Atala PRISM has been working on an upgraded version called Atala PRISM v2. This version is an enterprise-class, scalable solution adhering to the latest decentralized identity standards. This also includes the W3C DID spec for standardization and interoperability, DIDComm v2 – a chat for communication, and, coming soon AnonCreds, which ensure credentials' increased privacy using selective disclosure and zero-knowledge proofs (ZKP).
Atala PRISM is now making waves in digital identity spaces, showing its potential with ongoing pilots and collaborations.
The Ministry of Education pilot: empowering Ethiopian students
In April 2021, IOG announced a collaboration with the Ethiopian Government to implement a national, blockchain-based student and teacher ID and attainment recording system.
Ethiopia's Ministry of Education is piloting Atala PRISM, continually onboarding high school students. This groundbreaking pilot allows teachers and students to use the tamper-proof data management system to record and track educational credentials and performance. This process streamlines job and college applications without needing to request school transcripts. The pilot has been well received and is a testament to the real-world impact of decentralized identity solutions.
Integration with Lace
Lace, IOG's new light wallet platform, is a secure, fast, and friendly Cardano wallet that opens all the possibilities of Web3. IOG is working on integrating Atala PRISM into Lace. Although the timeline is yet to be determined, this development will make it easier for users to manage their decentralized identities alongside their digital assets.
Collaborating with Book.io: NFTs and education
Atala PRISM has been collaborating with StudentReader.io to mint the Atala PRISM Foundations of SSI reader into verifiable NFTs (vNFT) through Book.io whose proceeds will go into a multi-sig wallet provided by Summon Platform that funds student scholarships through the Power Learn Project starting in Kenya.
This innovative collaboration enables users to purchase, read, and sell books on the blockchain while funding scholarships for students in Kenya. It demonstrates the potential of decentralized identity technology in the context of NFTs and education and offers early access to future cohorts of the PRISM Pioneer program.
The Atala PRISM Pioneer program: supporting developers and organizations
To support developers and organizations, the Atala PRISM team re-launched the Pioneer Program on April 5, 2023. The program will educate and support developers and organizations interested in implementing decentralized identity solutions. The previous programs have been well received, with numerous participants and various projects in development, including implementations of DocuSign, tribal decentralized identifiers, and supply chain product passports.
The future of digital identity management
Atala PRISM continues to advance its technology and explore new use cases, partnerships, and integrations. As more organizations and individuals adopt decentralized identity solutions, Atala PRISM is poised to play a significant role in the future of digital identity management, unlocking more enterprise and real-world use cases.